To achieve your dream, you've got to
every day.
Our Community Partners
Minority Business Development Agency
MBDA is an agency that promotes the growth of minority-owned businesses through the mobilization and advancement of public and private sector programs, policy, and research.
National Urban League
The National Urban League is a historic civil rights and urban advocacy organization with 90 affiliates serving 300 communities, providing direct services that impact and improve the lives of more than two million people nationwide.
Small Business Development Center
Our mission is to help new entrepreneurs realize the dream of business ownership, and assist existing businesses to remain competitive in an ever-changing global economy.
POWER UP!
Visit your local certified Power Center today.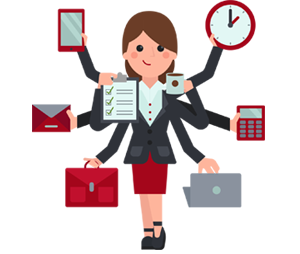 Don't know where to start?
---
Entrepreneurship can get crazy. There's so much to do, with so little time. Trust us, we understand. Click below, we'll provide a few helpful recommendations.
Start Here
"Here's our truth. The only thing we're selling is YOU, to YOU. Our goal is to help transform your passion into a successful enterprise. However, the ball is always in your court. You'll only succeed if YOU believe in YOU."

Floyd Phillips
Power Circle Process:
12 Steps To Starting Your Business 01. EVALUATE YOURSELF

02. THINK OF A BUSINESS IDEA

03. DO MARKET RESEARCH

04. GET FEEDBACK

05. COMPLETE YOUR PAPERWORK

06. CREATE YOUR BUSINESS PLAN

07. FINANCE YOUR BUSINESS

08. DEVELOP YOUR PRODUCT OR SERVICE

09. BUILD YOUR TEAM

10. FIND THE PERFECT LOCATION

11. SELL, SELL, SELL

12. REPEAT TO REFINE STEPS 1-11
Want to see more? Click below to view our entire 12-Step Power Circle Process for success in your startup.
Learn More
Join Our Power Circle
Assisting aspiring entrepreneurs achieve their dream is a rewarding experience. Let's make it your business to help those in your community start their business today!
Franchise Opportunities
---
BUSINESS STARTUP IN ALABAMA
We've partnered with many of the top small business assistance organizations and nonprofits in the nation. However, our work is nowhere near complete. We won't stop until the resources necessary to start and grow businesses in Alabama are as available as the air we breathe.
Please note that our local assistance is also available in Birmingham area cities such as Homewood, Center Point, Forestdale, Irondale, Shannon, Fairfield, Fultondale, Meadowbrook, Docena, Dolomite, Pleasant Grove, Watson, Brighton, New Castle, Alton, Gardendale, Bessemer, Brookside, Cardiff, Adamsville, Graysville, Mount Olive, Mulga, Pelham, Helena, Leeds, Trussville, Chelsea, Morris, Sayre
Please note that our local assistance is also available in Montgomery area cities such as Millbrook, Coosada, Pike Road, Elmore, Mount Meigs, Wetumpka, Hope Hull, Prattville, Cecil, Deatsville, Shorter, Ramer, Booth, Titus, Mathews, Lowndesboro, Kent, Pine Level, Hayneville, Marbury, Fitzpatrick, Gordonville, Lapine, Letohatchee, Autaugaville, Eclectic, Tallassee, Grady, Verbena, Hardaway.
Please note that our local assistance is also available in Mobile area cities such as Magazine, Prichard, Saraland, Eight Mile, Calvert, Theodore, Semmes, Satsuma, Spanish Fort, Daphne, Axis, Creola, Wilmer, Montrose, Irvington, Saint Elmo, Point Clear, Chunchula, Stapleton, Grand Bay, Fairhope, Bayou La Batre, Loxley, Coden, Hurley, Silverhill, Bay Minette, Lucedale, Mount Vernon, Bucks
Please note that our local assistance is also available in Huntsville area cities such as Mooresville, Belle Mina, Normal, Brownsboro, Madison, Ryland, Valhermoso Springs, Owens Cross Roads, Capshaw, Harvest, Meridianville, Laceys Spring, Gurley, Toney, Somerville, New Hope, New Market, Paint Rock, Hazel Green, Ardmore, Tanner, Trenton, Hollytree, Union Grove, Athens, Decatur, Woodville, Hartselle, Grant, Princeton